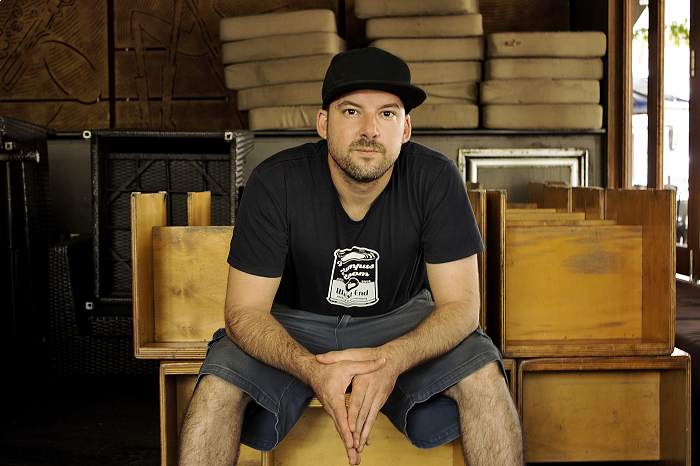 Brisbane's Crooked White Drops "Put Me On" (Official Video) 
Crooked White has given Aussie hip-hop fans another taste of his upcoming album with the release of Put Me On.
The album's second single follows the MC's namesake track, Crooked, which dropped late last year and hit audiences with a glimpse of what they can expect from the album, Confessions.
Confessions is Crooked's first major solo venture away from his regular gig, fronting Brisbane-based hip-hop and reggae outfit, Schoolfight. Crooked describes the laidback, catchy Put Me On as "very personal".
"It's about change, choices and looking forward," he says. "I hope if people are going through things like changes or upheaval, they might find some time to chill and refocus while they are listening to this track."
Originally hailing from the tropical city of Cairns in Far North Queensland, Crooked journeyed "home" to shoot the Put Me On clip, resulting in a visually-stunning video accompaniment to the song.
"It just felt right shooting the clip up north, in the places I grew up," he says.
"We visited some really beautiful spots while we were filming ... like I say on the track, this album is a journey come full circle for me, so it was very natural to shoot it back where it all started."
Crooked's style has been described as laid-back and catchy, combining personal stories with memorable hooks and effortless flows.
Crooked says Confessions is a summer compilation, blending casual vibes with humour and solid beats. "I want this album to be played when people are relaxing, hanging out and being with family,"  "It's funny, laid-back; me ... I'm taking the piss out of myself a bit ... and I just genuinely hope people will enjoy it and get something out of it."
Watch Crooked White - Put Me On below!