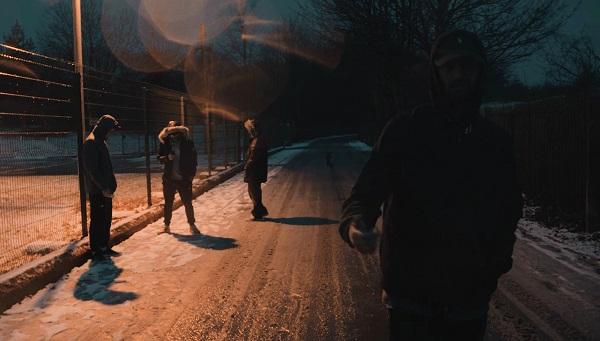 Defenders Of Style Announce New Release "Nosedive EP" Out Via Pang Productions December 14th 2018
Fresh off the back of their Upper Echelon LP earlier this year, Leeds' premier Hip Hop crew Defenders of Style are dropping a new gem before the year's out. Joe Snow, Jack Danz, Prys & Disgust take a depraved trip all the way south for the Nosedive EP. A short and shameless collaboration with Melbourne producers Must Volkoff & Adam Koots, set for release through Australian label Pang Productions on December 14.
If you haven't checked out their previous release or heard production from Must and Adam Koots then we suggest you get up to date. These two producers have been steadily honing their respective crafts over the last few years with Must recently dropping heavy hitting beats with Adelaide hip hop artist Dialect on the recent Magnetism release, while having two beat releases in the last 3 years.
Limited edition 12" vinyl pre-orders are available on Friday November 30 here.
Release Date: 14.12.2018 
Defenders Of Style The Nosedive EP Track List:
Side A
01 Nosedive
02 The Jimy Jam ft. One Sixth & Adam Koots
03 How I Got Into Drugs
04 Courtney Love ft. Adam Koots
05 Dip and Dodge
06 L.O.a.D
Side B
01 Nosedive (Instrumental)
02 The Jimy Jam (Instrumental)
03 How I Got Into Drugs (Instrumental)
04 Courtney Love (Instrumental)
05 Dip and Dodge (Instrumental)
06 L.O.A.D (Instrumental)
Tracks 01, 04, 06 produced by Adam
Koots.
Tracks 02, 03, 05 produced by
Must Volkoff
Recorded by Jack Danz at The Padded
Cell.
Mixed and arranged by Must
Volkoff at Pang Studio.
Mastered by
L-Rox at Redsecta.