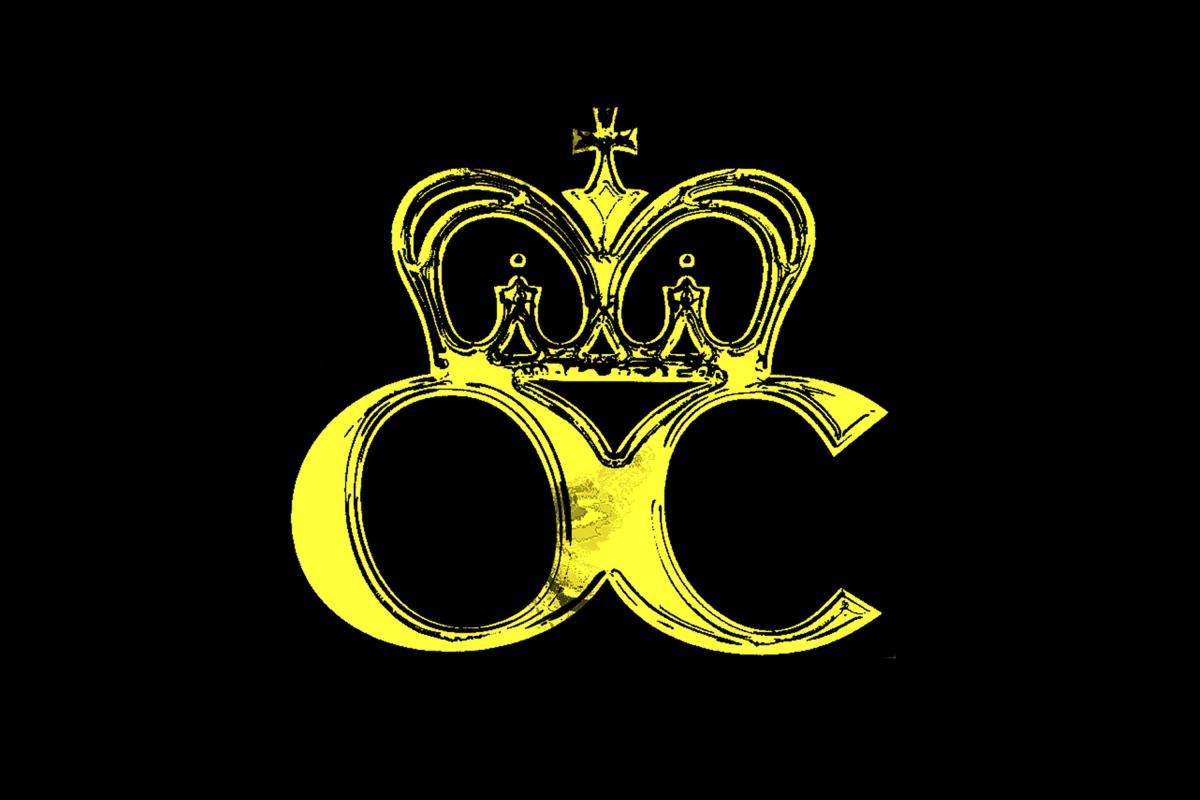 One of BK's finest, D.I.T.C. cohort O.C. who dropped the classic Word... Life album in 1994 is set to bring his underground catalogue to Australia. An auspicious first time for the rapper, who sits with Rip Nicholson to chop it up over his career. Going way back to the days of 1991, The Source tour, when he and Nas were aligned on the same path. When Pharoahe Monch had O.C. drop a bomb on 'Fudge Pudge,' the 2001 album and the latest movements of one of hip-hop's realest.
1994 is widely regarded as the greatest year of hip-hop albums, producing a catalogue that would be etched deep into the grooves of music history with Gang Starr's Hard To Earn released in March, Nas' Illmatic in April, Jeru's The Sun Rises in the East in May and Biggie's Ready To Die in September. When O.C.'s solo debut Word... Life came out in October it held its' own against such classic works and is today, a beacon of unregulated, hardcore underground rap albums from the boom bap era.
The Brooklyn-born and one-time Crooklyn Dodger and original member of the Diggin' In The Crates crew, O.C. grew up alongside Organized Konfusion's Pharoahe Monch and played a part in the early movement with he and Prince Po, appearing for the first time on 'Fudge Pudge' in 1991. But, it was on the inaugural Source tour where O.C. jumped on Serch's 'Back To The Grill' alongside Nasty Nas which later led to him signing with Wild Pitch Records and Serch's Serchlite management with Nas. While on tour, O.C. met Lord Finesse and long time producer Buckwild which would form one of New York's grittiest underground rap acts, Diggin' In The Crates. The Source mag had said of D.I.T.C.; 'they put the 'under' in underground hip-hop with party anthems and rugged beats and rhymes.' O.C. would soon play his part alongside some of hip-hop's greatest albums with his debut solo LP, Word... Life.
Despite the heralded success of Word... Life for O.C. as well his second LP in '97 Jewelz, it would be his third release in 2001, Bon Apetit that would leave a lot of critics and hip-hop colleagues to agree that O.C.'s work was a far cry from the groundbreaking earlier work. He would briefly step back from the fray returning in '05 with two albums before recording Oasis with fellow D.I.T.C. member A.G. in '09 and numerous records since.
Having an interview with O.C. was met with stipulations to not ask the generic questions that seem inadequate for a rapper of his renowned stature in the culture. Cultivating discussions to cover not only his career achievements but to delve into what went wrong on Bon Apetit, the reality of a D.I.T.C. reunion and playing in Australia for the first time was a challenge taken head on. This is O.C. original D.I.T.C. MC, in his own words.
Omar 'O.C.' Credle interviewed @ 12pm Wednesday 4th February, 2015
Exclusively for Ozhiphopshop.com / Rip2Shredz Print
RIP:     How did you guys remain so influential in such a competitive underground movement in the early '90s right on the brink of what is regarded as the greatest period in hip-hop besides '88?
O.C.:   We just did what we were blessed to do as a collective. There really wasn't a set format in creating music. Whatever we worked on either made the cut or it was put to the side so as far as the competitive aspect everybody in our era were trying to top what was being put into the market.
'Day One' (1997) - one of the best posse cuts in hip-hop history. As is 'Symphony' for the Juice Crew. Do you see yourself and DITC as holding a lot of similarities with the Juice Crew?
I never thought about it like that, but the Juice Crew was the crew to definitely measure up to. That in itself is a big compliment, but our music was different from theirs just because of the producers in the camp we have.
As a solo MC, you're a gifted storyteller. How was it competing with Big L, Showbiz, AG and Monch and Nas (Serchlite Music days) Was every recording session a battle in the booth?
I never looked at it as a battle in recording sessions. We all just tried to follow up one another in song making as completing the puzzle of the jigsaw. At least for me anyway.
How do you think your career would have turned out if you and Nas went to Def Jam or bad Boy or with Clark Kent?
Dunno!? You can never predict how a situation would turn out, but I can say it would have been interesting to see though.
1994's Word... Life is probably the most overlooked album in hip-hop. Coming out with Illmatic, Ready to Die, Hard To Earn, in the greatest year of rap albums, must have been real hard. Do you think your album was overlooked?
As far as being commercially overlooked it is, but coming out around the time when those LPs you mentioned, I fall in as one of those elite LPs. It definitely wasn't hard at all to compete with them because I did what I knew how to do. None of the albums sound the same so that's a feat within itself.
When everyone was trying to get on a Premo track or Pete Rock track, you smashed it out the park with Buck on 'Times Up' - again, hard to do in 1994. How important was it to align yourself with the calibre of beatsmiths like Buckwild and Lord Finesse for that album?
It was a chemistry that just fell into place. A kinship developed with them and everything fell into place afterwards.
Buck's way of chopping the sample, adding horns and playing it over beats from an SP-1200 sampler was somewhat revolutionary to the Boom Bap sound grid. How many other producers were making music this way at the time?
It's too many to name, but Da Beatminerz and Large Pro were already chopping as opposed to just looping joints just to name a few. Showbiz taught Preem how to chop if I'm not mistaken.
Buckwild said of 'Times Up' and  Organized Konfusion's 'Stress' - both records had paved the way, introducing that dramatic soundtrack that was adopted into 1995 with the likes of Puffy & Bad Boy's sound. Who in today's movement do you see following that similar DITC style ?
I really don't see anyone at the moment even close to what we were doing.
Is it true that the record ('Times Up') was originally slated for Organized Konfusion? If so, how did you get the nod over them?
It was a joint that a producer named Prestige handed to Monch. It wasn't given as an OK submission.
After you dropped Word... Life you refused to record for the label. How much did Wild Pitch's Stu Fine have a play in that album? Next album on Payday. Was that a better environment?
Stu had nothing to do besides putting out the album on his label. It was all Serch's brainchild and myself. Serch partnered up with Stu Fine and that's how the LP  came to fruition. My new manager at that time worked for Payday so me, him and Serch made the transition to Payday after Stu Fine decided he wanted out of the music biz.
On Jewelz you opted for Premier's help on the entire project, Black Moon's Evil Dee and Walt as well as a list of guest MCs. What made you go all-out on the guest list for your next album?
All of those situations came to be after building personal relationships with those guys. Preem played a part in the mixing process along with everyone else on that project.
Have you got your yacht, 'The S.S. Minnow' yet?
Ha!  Not at all. It was a metaphor.
Lyrics from 'The Chosen One' still seem relevant 20 years on. What did you mean here?
"Influenced; but not by the ancient ruins of rap /
A large percent of y'all fell into a trap.
Trendsetter share with y'all a veteran's nightmare /
Not for you to follow it but try and stand clear bust it.
Bein intelligent, means you a sucka /
Bein wild as hell, means you a smart motherfucker. WRONG
Analyze songs nowadays /
Most rappers gun sprayed or hustled from night to day - fiction."
Again it was a metaphor about people toting their raps to be reality as opposed to it actually playing out in their everyday lives. Some felt like if you talked intelligent you were actually smart. Or if you said things about street shit people would take you as being a real street cat and that wasn't the case for all rappers.
It's widely believed that had you written several radio-friendly joints then more people would know of your music. However, in 'Times Up' you said, 'I'd rather be broke and have a whole lot of respect' - Some found that Bon Apetit was an attempt to make radio. How do you still feel about that album against the rest? (P.S. 'Psalms 23' ode to Big L was the REALEST!)
Just because someone puts a million bucks in front of you doesn't mean that people would respect you more. Being broke only meant you have someone financially unstable and I always felt that broke people will give you more honest details about things in life in general. And those of sound mind will respect you more for it. As far as Bon Appetit, the songs/verses were too long. The record itself as a whole wasn't radio friendly at all. People get used to a certain sound in hip hop and that's what they want you to stick to. Me personally, I feel to this day it's a dope record. It wasn't nothing being sold out doing that album. They said the same thing about Nas' It Was Written which to me was an incredible piece of work.
Despite Bon Apetit bringing back funk & soul into rap, it received mixed reviews. One critic (M.F. Di Bella) went so far as to liken Buck's production to a Jermaine Dupri impression. Originally, the LP didn't translate well but today the production is being applauded as a DITC classic. What was done differently to the making process of this album?
Age made the difference. I was 3 different ages for Word... Life, Jewelz and Bon Appetit, all different perspectives. None of my LPs sound the same to date.
When Pharoahe Monch stepped away from Organized Konfusion, Po said he supported his commercial success after 'Simon Says' but is still 'the world's biggest mic soldier with little exposure' and still seemed a lil' bitter. While Po was struggling to buy beer, Monch was doing Sprite ads. How do you feel about that situation and where Monch is today?
That's something you would have to talk to them two about. I never been one to get into other peoples going ons. That's not my place.
Are you an artist who prefers to keep reinventing for each project rather than find your niche and perfect it?
To me, there's no such thing as a niche because if you try doing the same thing over and over again the same people who supports you will be the same ones that get tired of you and move on to the next artist. Reinventing yourself tells the tale of an artist to see if he can transcend a generation. I'm blessed to be able to do that.
When you and A.G. got together for 2009's Oasis LP you dropped it on Myspace a week prior to the official release date. That was back in 2008. Have you always been an early adapter to new platforms of pushing your music?
No doubt. Changing and adapting is my motto. Especially if you wanna stay involved in this game, but I'm doing it on my terms.
So, in 2011 Showbiz said DITC was done. Then, you assured us that DITC will return with a new album. There's been a few re-releases but everyone's waiting on something fresh. Say the wheels are in motion?
I don't know how to answer that so look out for material from everybody.
It's hard for anyone affiliated with DITC to not have their names mentioned in the same breath given the impact you had on their records. The legacy is strong. Do you feel a responsibility to get everyone back together, for the sake of DITC and for the legacy of Big L?
It's not my responsibility to do that. If it's something that's going to happen it will, but  no one can force the hand of destiny.
Recently you seem to be 'shopping' for producers including Apollo Brown, Ray West and as I understand it, Apathy with the latest work...  Has that been a purposeful decision or has just been par for the course?
I haven't shopped around for anything. These are projects that came to me.
Your work with Apollo Brown has been celebrated by a lot of critics, what are the chances of us hearing another collaboration between the two of you?
You would have to ask Apollo about that. If it's meant, it will happen. Again, everything up to this point has been destined. Anything after that I couldn't speak on.
The idea of your flow over Apathy production sounds exciting...  Have you had to switch it up at all or has Apathy changed his 'darker' production style to suit your rhyming, how has that been working?
That's the beauty of it. We shouldn't have to change up anything we do as individuals as far as recording together. You figure it out like a jigsaw as you record and see what fits.
So, touring Australia. Been here before? You've got a hardcore fanbase over here, homie. What have you got planned for your shows?
Never been! Can't wait and as far as the show aspect I'm hittin' them with everything that I can possibly squeeze in cause its so much material to perform.
PEACE !!!!
O.C., Cheers. All the best for your upcoming tour in Australia.
Catch O.C  on his upcoming tour. Event and ticket details below.
Event Links.
Ticket Links.
Sydney
Adelaide
Melbourne
For more info head over to Simmerdown Productions