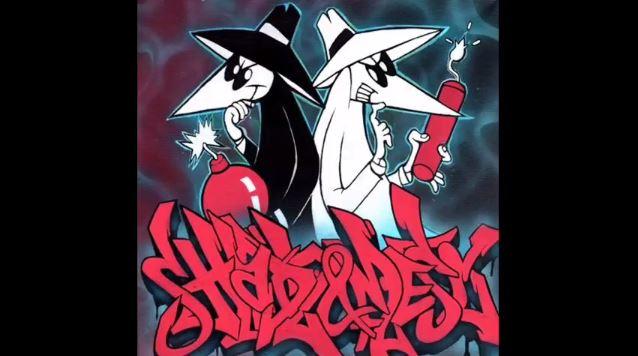 [caption id="attachment_4006" align="alignnone" width="480"]
Artwork By Occaphats[/caption]
Shadz And Mesc Destroy It In Spy Vs Spy(Remix)
Sydney Rapper Shadz(Smartmouths) who now resides in Brisbane has just dropped a brand new track featuring Upcoming Brisbane rapper Mesc(Syntax Junkies) who has just recently dropped a brand new album Just A Joke and has been smashing the local gigs. The brand new track 'Spy Vs Spy' features production by Aussie Ozborn (Defmenwalking, Bar Razors).
 
Although Shadz has been quiet the last year regarding music he has been steadily building his rep on the battle circuit in between writing heavily for the upcoming release with his brand new crew Bar Razors that will be releasing a new Ep mid 2018.
Listen to the brand new track Spy Vs Spy below.
Song: SPY VS SPY (REMIX)
Artists: Shadz (Bar Razors, Advanced Tactics), Mesc (Syntax Junkies)
Production: Aussie Ozborn (Defmenwalking, Bar Razors)